Self Storage Investing can be a great way to obtain tremendous cashflow without the headaches of tenants or toilets. You're about to discover why investing in self storage facilities can be so profitable, how to find good deals, the 3 main types of self storage properties, the 2 ways these deals are structured, how to find funding for these properties, the 2 most common myths and perhaps most importantly, what to watch out for. At the end, you'll walk through the numbers on a real life self storage deal. Enjoy self storage investing for beginners!
Self Storage Investing for Beginners PodCast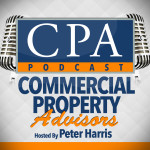 Here is a summary of what you learned in the video above:
Self-Storage Investing for Beginners
Why Invest in Self Storage Facilities: (1:28)
Whether the economy is good or bad, people will always need storage
1 out of every 10 people in the US use self-storage
There are 50,000 self-storage facilities in the US
The self-storage business is a 220 Billion dollar industry
80% are owned by mom and pop operators
Provides cash-flow
The average stay in a self-storage facility is 1-3 years
Lower turnover costs
No toilets, no trash, no tenants
Finding Self Storage Deals (6:45)
Internet:
Broker Community:
Build and nurture relationships with agents that receive storage unit listings
Focus on commercial real estate brokers with a niche for self-storage facilities
Direct-Mail Campaign (Direct to owner):
Write a letter to the owners of the self-storage facilities
Expect a 2-4% response rate to these letters
3 Main Types of Self Storage Facilities: (10:05)
Class A: 2000 or newer builds, in ideal neighborhoods
Class B: Built in 80s or 90s, owned by mom and pop operators, with stable numbers
Class C: Much older builds, more maintenance issues, often in poor neighborhoods, risky
2 Main Type of Deals Scenarios: (13:41)
Turnkey (stabile) Deals:
Class A and B Deals
You buy, own, and cash flow
Easier to get financing
Good location
Turnaround Deal
Distressed deal
Poor or no management
Poor location
Needs to be turned around
Things to Look For: (15:15)
Size:
You must know the size of the self-storage facility
You need 30-40,000 square feet to be able to afford a fulltime manager
If self-managing you can start smaller, just know your numbers
Unit Mix:
Have a Mixture of sizes of storage units
Need variation to offer customer base
Location:
90% of your customer base will be within 1-5 mile radius of the storage unit
Do research on the radius area to make sure there is potential
Is there area growing or shrinking?
Is the city expanding in the area or away from the area?
Know your competition
Traffic count:
How many vehicles drive by the facility every day?
Signage and Visibility:
Understand local laws on signage allowances
An area that is easily accessible
Management:
Is property managed by the owner or a management company?
Are you going to self-manage or hire someone?
Drainage:
Poor drainage will cause issues
When you do due diligence the Property inspector will help find potential issues
How to Fund Your Self-Storage Deal: (21:17)
Bank requires 3 things for any income producing commercial real estate loans:
Property's income and expenses and what is leftover
Property's condition and location
Borrower's credit and financial situation
Sources of Money to Finance Your Self-Storage Facility:
Local regional banks
Credit Unions
SBA (Small Business Association)
The 7A Loan Program and 504 Lending Program are specifically for storage units
Private Investors
Seller Financing
2 Biggest Myths of Self Storage: (26:35)
Myth 1: It's a hands-off passive income business
In any commercial real estate business that is income producing you need the 4 M's to be successful
Systems on handling the Money, the Marketing, the Management, and the Maintenance.
If one falls down they all can fall down
The better you are at managing your business the more money you will make
Myth 2: It's a quick turnaround business
Renovations take a long period of time to get stabilized
Takes the 4 M's to succeed
Let's Analyze a Deal: (30:00)
Deal was found on Loopnet.com
In a small town in Georgia, 270 units spread out in 32,000 sq foot on 3.5 aces
Asking price of $485,000
80% occupied, 20 years old, gated, and brought in $79,000 last year
Is this a good deal?
You need the annual income, the annual expenses, and to know the debt services (mortgage payments a year)
Income: $79,000 a year
Expenses: Self-storage rule of thumb: 40% of income so $32,000 a year
Income-Expense=NOI (Net Operating Income)=$47,000
NOI-Debt services (Mortgage) =cash flow/money in your pocket
Down payment is 25% of purchase price=$121,750
Asking Price $485,000-down payment (121,750)= $363,750
Mortgage rate is 5% 30 years
Mortgage payments= $1953.69 a month
Annual Payment is Mortgage Payment ($1953.69 x 12)= $23,432 = Debt Service
NOI ($47,000) – Debt Service ($23,432)= Cash Flow of $23,568 a year
Cash and cash return is Annual Cash Flow ($23,568) divided by down payment ($121,750)=19%
Passes!!!