Analyzing commercial real estate is not nearly as complicated as it may at first appear. In fact, once you have the basic information about the property, analyzing the deal can be done quickly and easily if you understand the 5 basic terms.
Income and Expenses: The income is all the money produced from the property (rents, etc) and the expenses are all the costs involved with owning and maintaining the property excluding the mortgage payment.
Net Operating Income (NOI): This is how much money the property brings in before paying the mortgage, or income minus expenses.
Cash Flow: This is actual profit you make, or the NOI minus the mortgage.
Cash on Cash Return: This describes how fast you get your down payment money returned to you, or Cash Flow divided by your down payment.
Capitalization Rate (CAP Rate): This is a simple metric used in commercial real estate that compares the sales price to the NOI.
In the following video, you'll learn all about these 5 key terms as well as an example of a deal with real numbers. Here's analyzing commercial real estate quickly and easily:
Analyzing Commercial Real Estate Quickly and Easily PodCast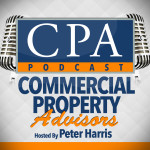 Here is a summary of what you learned in the video above:
Analyzing Commercial Real Estate Quickly and Easily
Commercial real estate is not as complicated as you think it is
3 Things You Want to Know About the Commercial Real Estate Deal You are Analyzing (0:32)
 How much money does it make
What is your return on investment
 How does this investment compare to other investments
5 Key Investment Terms for Commercial Real Estate
Income and expenses
Every commercial property has both
Income can be rents collected, lease payments, laundry income, and even late fees
Expenses are insurance, taxes, utilities, repairs, landscaping, and property management fees
One thing that is not included in expenses is the Mortgage payment
It is a debt expense
Net Operating Income (NOI)
Definition: Your income minus expenses
One of the most important terms of these five
As your net operating income go up your cash flow and the value of the property go up
When it goes down so does the cash flow and property value
Cash Flow
Definition: Your NOI minus your mortgage payment
Cash-on-cash return
How fast is your money moving
If you get your money back in 1 year it is 100% cash-on-cash return
If you get your money back in 2 years it is 50% cash-on-cash return
Capitalization Rate
"Cap Rate" is NOI divided by the sales price
If you pay all cash for your investment what would be the return on that investment
500,000 property bought outright now mortgage, what is the return on that property?
High cap rate property will be in a low to moderate income neighborhood
The higher you go the higher the risk the higher the potential return but the price is lower
Low cap rate is in a wealthier neighborhood
Lower cap rate is a lower risk, but also lower return and higher sales price.
Rules of Engagement for These Five Key Terms (10:06)
Do not make an offer until you calculate each of these terms
For income and expenses you need the income to be greater than the expenses
The NOI needs to be greater than the mortgage payments
Cash Flow needs to be positive
Cash-on-cash return must be greater then or equal to 10%
Cap rate should be greater than or equal to 8%
EXAMPLE (11:43)
3 Assumptions for This Example:
 The property purchase price is $450,000
 Down payment is 10% so $112,500
 Mortgage Payments are 20,000 per a year
On this property the income is 48,000 a year
Expenses are 12,000 a year
This means that the NOI is 48,000 – 12,000= 36,000
Cash flow is 36,000(NOI) – 20,000 (Mortgage) = 16,000
Cash-on-cash return is 16,000 (cash flow) divided by 112,500 (down payment) = 14%
Cap rate is 36,000 (NOI) divided by 450,000 (sales price) = 8%